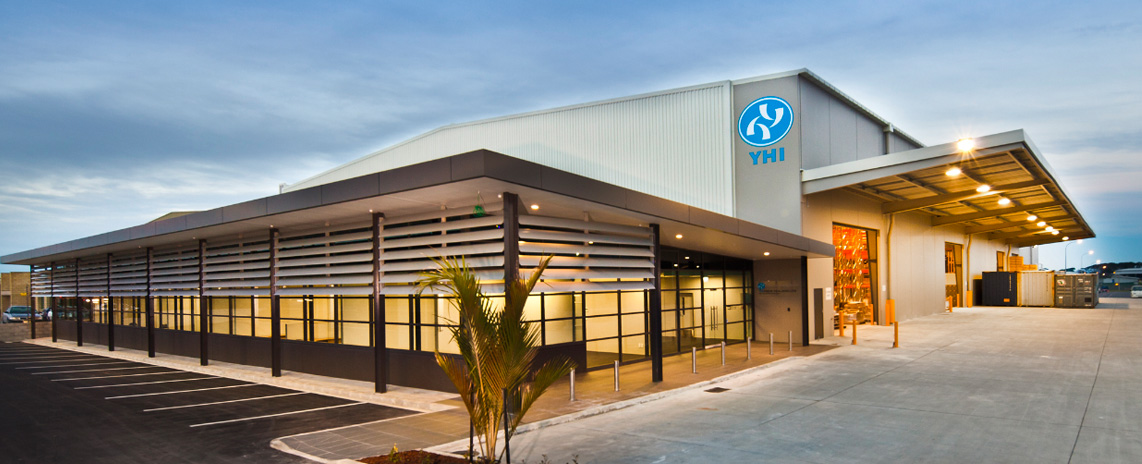 YHI (New Zealand) Ltd was established in 1995 and is a subsidiary of YHI International Ltd. At that time our product range consisted of Viper & Enkei alloy wheels – the famous Advanti Racing brand of alloys came later. Nankang tyres were added to the range in 1997 and our tyre range was built constantly from there to include Pirelli, Achilles Radial, Neuton and Nitto.
In 2001 YHI added power products to our range and are now a substantial area of our business. We offer comprehensive product ranges in Power Systems, Solar Power and Motive Power products, as well as offering Power Systems Solutions and Services.

From the small beginnings in 1995, YHI (New Zealand) Ltd has grown to encompass six locations throughout New Zealand and has 65 staff. YHI (New Zealand) Ltd has contract warehouses in the Hawkes Bay, Dunedin and Invercargill to offer even better availability to our customers in those regions.

We pride ourselves on the product range we offer and our commitment to customer service. If you are an existing customer – thank you for your support, if you are not, we would value the opportunity to work with you.
MISSION STATEMENT
At YHI, our aim is to continuously provide our customers with quality products and distinctive customer services so as to build strong customer relationships. We also aim to provide growth and opportunities for our employees and to consistently generate stable returns to our shareholders. We will achieve these goals through our organisation-wide commitment to quality, professional and personnel management, sound business practices and teamwork.
OUR LOGO
The logo is a symbol of strength and cohesiveness of our diversified Group. Owing much to our humble and dynamic beginning, we attach a strong sentiment in our original name Yew Huat, depicted as

in the logo.
The four

wings represent our stakeholders – customers, principals, employees and shareholders – coming together in a tradition of trust and responsibility, and growing through hard work, dedication and commitment. The oval shape signifies the globalisation of our operations, while the blue accentuates our philosophy of upholding fairness and integrity in all our business relationships.
YHI (New Zealand) Ltd is a proud member of