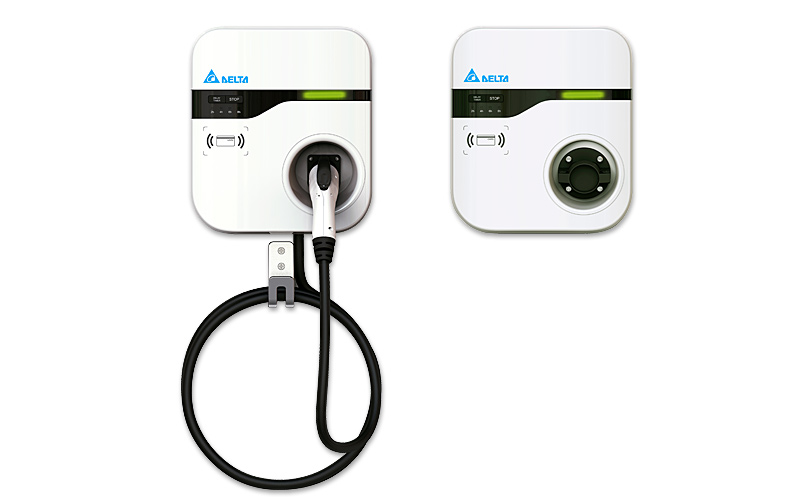 Small, light, and smart in design, the Delta AC Charger continues to lead in the EV charger market
It is available in several advanced features: delay timer, RFID card reader, and the wired and wireless
network communication capability. Not only saving the energy, the integration with back office can
further authenticate the user and provide value-add services. The Delta AC Charger is definitely the
ideal solution for both residential and commercial applications.
Key Features:
Stylish ergonomic design

RFID card reader for user authentication

Wired/Wireless network capability for back office integration

Robust Type 3R ingress protection and IK8 vandal- proof casing

Cost-saving delay timer for off-peak EV charging

SAE J1772 standard compliance